Ram Cummins
Texas Diesel Performance Shop
Why We Love Dodge Ram Diesel Trucks
Dodge Ram Cummins diesel trucks are the most sought-after pickups in the country due to their outstanding towing capability and hauling power. These heavy-duty vehicles have been in the industry for a long time thus it is the brand of choice for many truck enthusiasts.
Dodge Rams may be monster performers but that doesn't mean they are invincible. They also need some maintenance, upgrades, and repairs. That's why we are here.
Titan Diesel Sports can assist you in all your Ram Cummins repairs, upgrades and maintenance, because we're trained exclusively in this type of truck. It doesn't matter if you have an older model, a quad cab, crew cab, club cab, mega cab, or a highly modified truck. As long as it's a turbo diesel Ram, we got you covered. Our job is to make sure that all of the systems and components of your Ram Cummins diesel truck are working safe, and sound.
Titan Diesel Sports - Ram Cummins Diesel Experts
Maintenance, Repair and Diagnostics
Did you know that the Cummins 6.7L turbo diesel engine to date is the strongest engine for the 2500 and 3500 trucks? Not to mention that these trucks are packed with the latest technology that allows them to yield as much as 400 horsepower with 1000 pounds-ft of diesel torque. These specs make them the most suitable options for towing capacity and hauling and give you the best fuel economy.
Having said that, these bad boys need a lot of attention and maintenance. If not, they will waste away and break just like any other neglected machine.
Lucky for you, we pride ourselves on superior knowledge and expertise in maintaining Cummins turbo diesel trucks. Using the latest technology we offer the following maintenance services:
Maintenance, repair, and diagnostics of engines – We specialize in Cummins engines and we have the knowledge on how to maintain, repair, and analyze the overall health of your vehicle.
Air Conditioning maintenance – This includes the replacement of air filters, refrigerant replacement, and other diagnostics to keep your air conditioning unit in top shape.
Fuel Systems maintenance – We check for misfiring, low power, deficient rail pressure, high-pressure fuel pump, fuel delivery system repair.
Electrical maintenance – This service includes assistance in checking head and tail lights, voltage checks, and wirings.
Turbo diesel engine oil changes and filter replacements – Oil changes vary on the model of Dodge Cummins you have. The recommendations we make always depend on which Cummins engine you have. This service allows us to aid you in minimizing engine pollution and other problems.
Gauge, clutch, steering, and suspension maintenance – All of these components are important to achieve optimal performance with your Dodge truck. If one is not working properly, the whole vehicle can have problems. We provide inspections, and assistance in determining if one of any parts have a problem that needs to be addressed immediately.
Battery diagnostics and battery replacement – Replacing your battery and checking its current state is also important in the maintenance of your Cummins crew cab.
Cruise control check-up – If you like maintaining a particular speed, this aspect needs to be checked as well. We make sure that the speed you set corresponds to your output.
Drivetrain and axle maintenance – We make sure that the Cummins drive train is clean and properly maintained, and lubricated.
Clutch Kits maintenance – Over time, the factory-manufactured clutch kits of the Cummins degrades. We ensure that the current one you have installed on your power wagon is working properly. If not, we can recommend other kits that will fit your ride.
When talking about horsepower what comes to mind? Speed right? We provide engine upgrades that allow pickup trucks to get a significant boost in speed, performance and durability. We also provide OEM upgrades that will bring new life to your beloved Ram Cummins.
 
Here are some of the other things that we do for upgrades:
 
Installation of an integrated navigation system – You don't have to worry about getting lost anymore. Once we install the latest technology for GPS, you can safely arrive at your destination.
Installation of lift kits  – Lifting your truck is not only appealing, but it can also help with drivability. Don't lift a Ram Cummins truck with amateurs, take it to an expert like us who can make sure it's done right and helps the vehicle perform better.
Installation of a rear-facing camera – Knowing what is going on behind you is important to your safety. We can fix this by helping you install a high-resolution camera that will give you real-time feed on what is going on behind you.
Setting up cargo bed for your trailers – Do you have a trailer connected to your Dodge? If so, we can also help you install cargo beds.
Installation of equipment that boosts the horsepower of the engine – We can help you improve the horsepower of your Ram Cummins by transforming it into a beast. We have OEM components that will help in improving this to a certain degree as there are many rules and regulations that we always have to follow.
Transmission converter – We can convert from manual transmission to an automatic transmission and vice versa.
Interior customization – We change seat style and color depending on your preference. We improve the overall interior appearance of your Dodge, making it more practical and comfortable.
Torque converters – If you are using an automatic transmission, we will provide the necessary information you will need on what type of fluid and coupling you are going to need for this upgrade.
Fuel supply and pump lift upgrades – Factory-manufactured fuel pumps diminish over time. Here we can provide you with the latest OEM components that will surely be compatible with your Dodge Cummins.
 
We are excited to tell you that all Dodge Ram Cummins models can be serviced by our company. Just give us a call today and schedule your appointment.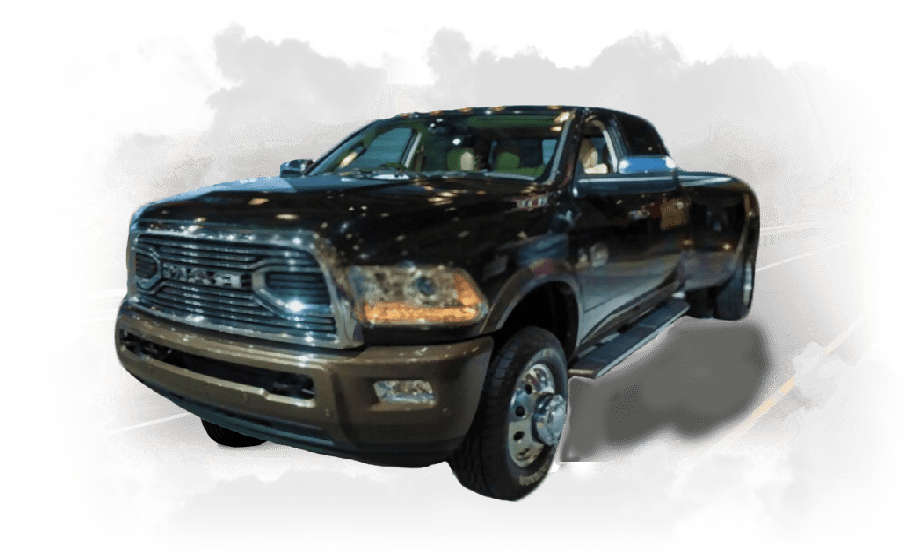 Ram 3500 Model- Heavy Duty Pick-up Truck
The beefier 3500 is excellent in towing, payload, and efficiency with a 6.7-liter Cummins turbo diesel engine, this is one of the most popular heavy duty pickups available today.
We're certified experts on the engines installed on both of these vehicles. If you want to get your hands on these bad boys, go to your local dealership now and take them for a spin. These engines tend to have a long lifespan, and basically every system can be upgraded for improved overall performance.
Why bring your Ram Cummins to Titan Diesel Sports?
Improve your Ram Cummins truck with performance enhancements from Titan Diesel Sports. Situated in North Texas, we only work on Dodge Ram 2500-5500 Cummins diesel trucks, including suspension mods, steering systems, brakes, engine upgrades, transmissions, repairs, and a whole lot more.
Our shop has been open since 2011, when we decided to work on our own Ram diesel truck with our family. We've become one of the top Dodge Cummins performance and repair shops in the DFW region largely due to our expertise and passion for this truck and our dedication to our customers. If you are looking for dedicated specialists, we are here for you!
We have an interesting history that's why our shop has been open since 2011 when we decided to work on our own diesel truck with the family. We've become one of the top Ram Cummins performance and repair shops in the DFW region largely due to our expertise on this truck and dedication to our customers. If you are looking for expert assistance, we are here for you!
The pricing structure of our services is far more competitive than you think, and we work with our customers to fit in their budget. We also provide 15% discounts on labor if you are active military, veteran, or first responder. Consider this our way of paying you back for your dedicated service to our country. If you need further assistance please check out our main site 
Titan Diesel Sports
. You can access our website through phone or computer.