Diesel vehicles tend to provide to perform better than regular gas trucks. They have higher fuel efficiency, more energy, and maximum towing capacity. Often these engines give users a comfortable ride quality and superior off-road capability.
Whether you are finding for a daily driver, a pickup for your weekend adventures, or a combination of both, you can check out this list of the most reliable diesel trucks in 2022.
This post explain why these new diesel trucks are considered the most reliable diesel pickup trucks this 2022!
2022 GMC Sierra 1500
This is one of the best diesel trucks. It is known for its versatility and capability. Yet, this 2022, the manufacturer provides a total makeover to Sierra 1500. They both improved the exterior and interior space along with trim levels.
Unique Feature:
Gasoline cars are often in the mainstream. But, GMC trucks are making some technological advancements with their diesel engine. With the Super Cruise feature, this truck allows a hands-free vehicle operation. When you attach a trailer, it can immediately detect it. After that, the car can adjust its braking power, turns, and acceleration.
Other new features:
Four-cylinder turbo engine receives greater torque.
Increased towing rate
(maximum weight is 13,200 pounds)
Voice commands and Google capabilities are built-in
Safety features include emergency braking, lane change notifications, side blind zone alert, and automatic high beams.
GMC Canyon
Here is another reliable diesel truck on the list. It is best for potential buyers looking for an affordable mid-sized package yet has the features of a full-size pickup engine. It mostly has the identical Chevrolet Colorado.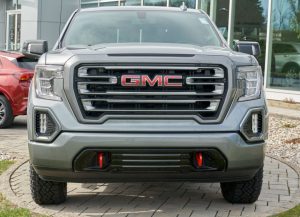 Unique Feature:
The primary purpose of this diesel engine is to give users a comfortable ride. Also, it has the feel of the previous generation. Its exterior looks and body style are timeless and classic.
Other features:
393 lb-ft of torque
21 gal. fuel tank capacity
7,000 lbs tow power
200 horsepower
Ford Super Duty
We all know that Ford produces the best diesel pickup trucks in the automotive industry. The Ford F 250 Super Duty meets your needs whether you require short work, a loaded luxury, or a proficient off-roading diesel pickup. It features class-leading tow rate and payload ratings with various trim levels, cab designs, and powertrain options.
Unique Feature
Generates high torque and immense power output stroke with its Diesel V8
Other features:
Large payload and tow capacities
Aluminum body lighter overall, increasing effectiveness
Large cabs have lots of technology and convenient alternatives.
385 horsepower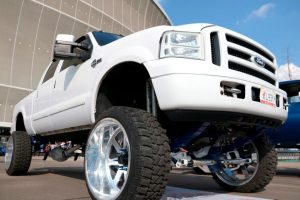 Other New Diesel Trucks
Chevrolet Silverado
Jeep gladiator
General Motors International Navistar
Ford F 350
Ford Power stroke
The Most Reliable Diesel Engine: Dodge Ram 3500
Engines powered by the 6.7L Cummins Turbo Diesel I6 engine have high reliability. Numerous people also link the Cummins brand to some of the most significant light truck diesel engines ever produced.
This vehicle boasts
850 lb-ft of torque
20,000 lb tow capacity
3160 lb payload
and 370 horsepower.
Why is it the best?
The Dodge Ram stands atop the diesel engines regarding decent fuel economy.
It has commanding exteriors.
It is knows as one of the most reliable pickup trucks due to its unparalleled safety features
This model is equipped with the Adaptive Forward Lighting System, providing you with high visibility, even under dim conditions.
It offers a five-year Powertrain Limited Warranty paired with a five-year Roadside Assistance that other diesel pickups lack.
The most important part
No matter how best diesel engines are, your pickup truck will always need proper maintenance, especially if you plan to buy a used model.
We recommend you have a test drive first to experience the engine first-hand!