Diesel trucks are a special breed when it comes to performance because they are designed to hit rough roads while towing heavy loads. Unlike other vehicles, these trucks are geared to overcome challenging terrains using power-quality engines. Whether you're looking to upgrade your Dodge Ram Cummins engine, or just want to keep up with maintenance needs, Titan Diesel Sports in Weatherford, TX is the place to be.
Ram Cummins diesel trucks are not like other trucks out there. You need a specialized mechanic to maintain this type of vehicle. You should hire an experienced diesel technician to work on your truck to get all the maintenance services needed. There are many reasons to bring your Dodge Ram to the best diesel Dodge truck performance shops in the US.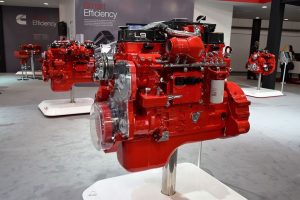 Our Diesel Truck Performance Services
Engines – Cummins diesel engine builds, hood, manifolds, head studs, camshafts/valve-train upgrade, intakes/diesel exhaust fluid, and programmers.
Transmissions – Stock upgrade, torque converters, billet shafts, dual radiators, clutch kits, and valve bodies.
Fuel/Air – Turbo engine upgrades, fuel supply pumps, injectors, Cummins injection pumps, and dual transmission coolers/oil coolers.
Suspension – Suspension packages, shocks, brakes, ball joints, steering replacement, tires, and coils.
Benefits of a Specialized Diesel Engines Performance Shop
With Titan Diesel Sports, you get dependable performance services for your diesel-powered truck. Our long history of quality diesel vehicle services in Weatherford employs diesel specialists and technicians with ASE Master Certification and proper diagnostic tools. You can confidently leave your truck with us and our team will deliver precise repairs, upgrades, and oil maintenance to ensure your Dodge Cummins stays within the heat rejection capacity and provide fuel economy. Here are the benefits of our diesel mechanics' specialty services in Texas:
Precise Repairs
Whether you need a scheduled maintenance service or a major repair for your Dodge Cummins engines, we are the go-to diesel engine performance partner for truck owners in North Texas. Our certified mechanics know how to keep your own diesel truck running while maintaining optimal performance and keeping it on point.
Latest Upgrades
If you have an old model such as the club cab, quad cab, or crew cab, we can modify it according to your requirements and give it a new life. Our reliable team has delivered highly modified diesel trucks including Dodge Cummins for many years in our repair shops in Weatherford. We keep all the components and systems working safely when doing our job including adding an optional Cummins turbo diesel and high-efficiency fan.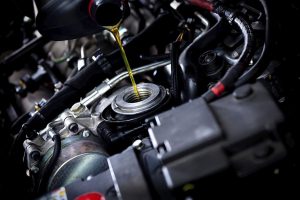 Timely Maintenance
Our technicians will make sure your diesel oil vehicles operate at optimum performance and for the intended purpose. We understand the importance of maintaining your truck's towing capacity and power. Engine repair is more complex on diesel vehicles as it requires specialized skills and equipment.
The Dodge diesel truck is a heavy-duty pickup with outstanding hauling power. As a monster performer, it also needs proper care, restorations, and upgrades to achieve fuel economy. For this reason, we are here to help you fix, maintain, and upgrade your beloved diesel truck.
Convenience And Craftsmanship You Can Trust
We are a company dedicated to customer satisfaction and we won't stop until you are satisfied with our work. Our business aims to provide hassle-free services for your Dodge Ram Cummins diesel engines. So if you're near the Dallas / Fort Worth area, contact us today and get a free quote!