A serious heavy lifter, the Dodge Ram 2500 Cab Cummins model is one of the most capable, durable, and powerful diesel trucks in the world. Maintaining high trust ratings through the years, this 6.7L diesel engine cranks out a reliable 370 horsepower and at least 870 pounds per feet of torque, making it one of the most versatile vehicles on the market for towing . It's also exceedingly durable and capable, with a frame that can take on any type of terrain.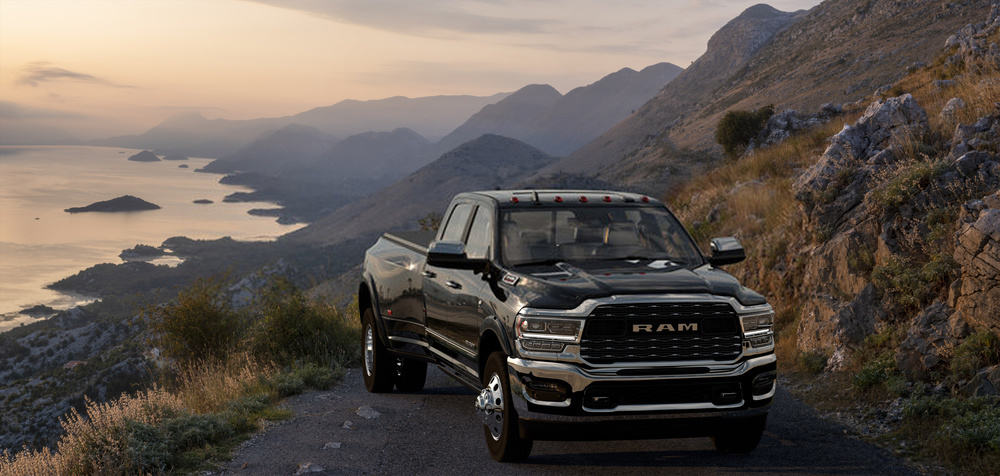 Is The Ram 2500 Cab Diesel Reliable?
This turbo powered, trailer towing pickup is one of the most reliable models in its class for payload. It has a strong and solid frame and suspension that will allow it to take on any kind of heavy lifting you need it to. The interior is pretty basic, but it comes with all the equipment you'll need for long hauls. The Ram 2500 is also very durable, so it's great for driving into the wilderness and navigating through rough terrain.
Here's a quick overview of its complete features:
Top Longhorn trim
Tow, payload and haul efficiency
Top of the class safety features
6 and 8-speed auto transmission
Surround view camera
Adaptive cruise control
Standard rear view alert
Higher weight (per pounds) capability compared to standard pickups
Easy access system
Chrome RAM logo
Laramie crew cab
Digital rear view mirror
6.4 L gas fuel engine
Trailer reverse guidance
How Much Is A Ram 2500 Cummins?
This power wagon pricing sits at roughly $40,000. It was made to be a workhorse and used primarily for heavy duty commercial purposes, so it's a little pricey for the average consumer.
It has a strong engine that can hold heavy loads and pull heavy trailers with ease. You can expect rough and tough performance from this pickup, so you're guaranteed that it can take more of a beating than your average consumer-based vehicle.
A Heavy Duty Power Wagon Pickup Cab With 1075 Lb Ft Of Torque Towing Power
One of the most impressive features of the Ram Regular Cab Cummins is that it has an impressive 1075 lb-ft of torque. With a torque rating like that, you can really take on any job you want with this truck.
This truck is also very fast for a diesel gas engine, with a turbo speed of more than 70 miles per hour. Some say it drives like a big car, but with the power coming from a heavy duty diesel engine.
Driving Made Easy
This Cummins powered Dodge diesel is fairly easy to drive and control. It has a standard automatic transmission, so you can just let it do the work and let it do it well. There's a ton of traction with this model, as it has a lot of power and torque to propel you along the trails effortlessly.
The Ram 2500 seems more like a luxury car to me, which leads me to say it's definitely worth the price; even with the Laramie cab.
The turbo engine is pretty quiet, especially when idling, so you're guaranteed a smooth ride on rough terrain or the highway, with or without a load in tow.
Maintaining Your 2500 Cummins
It is very easy to maintain and doesn't require a lot of unnecessary service. Most of the parts can be replaced with other Dodge parts, so you won't have to search high and low for shops that keep them available throughout the year. It also has a Cummins mechanical engine system, so you don't have to worry about any electrical problems and you can focus on keeping the engine running, instead of worrying about bad wiring or problems with the electronics.
If you purchase this truck, it's best to invest in a full inspection before you buy it. This way, you know exactly what you're getting and if there are any issues that need to be addressed, especially with that large turbo engine.
The Cummins diesels are very reliable, but that doesn't mean it won't need routine maintenance for optimal performance. Just like with cars, be sure to check all the fluids and other necessary components so that it can last a long time without any issues or constant monitoring.
Titan DS: One-Stop Ram Maintenance
It takes a special mechanic to be work on engines with 850 lb ft of torque. Before you search for a dealer or shop to give you the best price, make sure you consider a dedicated specialist like Titan. Whether it's a limited edition 350o, or the newest model of the year, you need a mechanic you can trust to stay available before you get it checked in.
At Titan DS, our mechanics are profoundly passionate and knowledgeable. We've limited ourselves to working with only the best of the best so you know you'll always have someone reliable available. Reach out to us today by visiting our website for a free consultation!