Diesel pickup trucks are one of the most reliable vehicles on the road, especially when you live in Texas. To ensure you get the most out of the long life of your truck, you must know the proper care they need. Luckily there are lots of reliable shops offering truck repairs, maintenance, and upgrades in any town you visit. Let's get to business as we unfold the secrets on keeping up the diesel performance of your engine.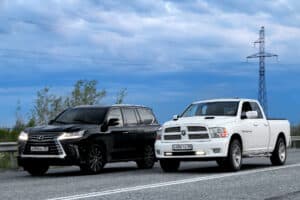 Basics of Diesel Performance Vehicles
Diesel performance pickups are one of the most sought-after due to their outstanding capabilities and power. These heavy-duty vehicles have been widely seen in the industry for such a long time. One of the common brands of choice for most diesel performance truck enthusiasts is the Dodge Ram Cummins. This monster takes pride when it comes to its towing capability and hauling power.
Though powerful, they're not invincible. No matter what the model or equipment installed, they need care, service repairs, and even upgrades from a reliable shop to ensure that all the systems and components are working safely and sound.
What Diesel Performance Car Needs?
To ensure that you keep your vehicle operating at its top performance, the following shop services must be considered. Hit the road quickly and safely after these services are done.
General Repair and Preventive Maintenance
Just like in any other car, diesel trucks must be well kept and maintained. Be sure that they are checked regularly from tires to overhauls by your trusted guys. Some of the highly-recommended repairs include tune-ups, brake repair, transmission repair, diesel repair, engine repair, among others.
Performance Upgrade
An upgrade will allow your trucks to have significant boosts in power, speed, and durability. Bringing new life to them means an installation of integrated parts, systems, or a combination of both to pump up and take control of the ride.
What Must Be Considered?
The repairs and upgrades of your truck done by a reliable shop are oftentimes backed up with factors to ensure an optimal driving experience.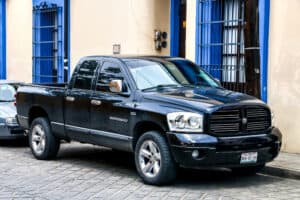 High-Quality Parts
A good running vehicle is made up of top-notch parts and systems. These work together to ensure the high efficiency, dependability, and safety of your family at all times. Choose a service shop that carries reliable brands and installs parts using the proper equipment.
Hassle-Free Services
A friendly and honest shop counsel is needed to ensure full care and information of customers about the vehicle's status. Creating a customized service plan is a plus factor for a more convenient experience. Also, check for the availability of sales or service warranty that will handle issues at no additional cost.
Highly-Trained Technicians
Diesel performance cars are priceless possessions, thus needing tender care from only well-trained personnel. These guys have combined knowledge and years of experience to come up with the best possible solutions for the vehicle.
The Experts: Titan Diesel Sports
Diesel trucks are amazing. They must be given superior service quality to ensure optimum control and satisfaction, for both the owner and the vehicle. Let the experts in the industry do the job.
We, at Titan Diesel Sports, guarantee the best service, diesel repair, and upgrade for your truck at a reasonable price. Being a leading diesel performance business in Texas, our team is composed of diesel performance specialists who provide peak performance, maintenance, and service repair to your diesel truck. Visit our website to know our trouble-free offerings or contact our phone for a schedule.